Fiorentina Parma statistics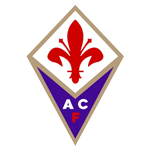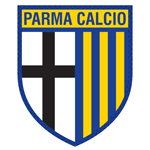 | | |
| --- | --- |
| | Head-to-Head in the last 3 years |
Last 10 matches in all competitions

Fiorentina

Parma

[ Show all games ]
Standings in this competition
All matches in Home/Away condition

Serie A 2014/2015

Fiorentina

Parma
Ranking analysis of all matches in Home/Away condition

Fiorentina

Parma
Road

Serie A 2014/2015
Last 10 games

Fiorentina

| | | | |
| --- | --- | --- | --- |
| | Home | Away | Global |
| Current winning streak | 1 | 1 | 2 |
| Current drawing streak | - | - | - |
| Current losing streak | - | - | - |
| No win... | - | - | - |
| No draw... | 5 | 3 | 7 |
| No lose... | 1 | 1 | 2 |

Parma

| | | | |
| --- | --- | --- | --- |
| | Home | Away | Global |
| Current winning streak | - | - | - |
| Current drawing streak | 1 | - | 1 |
| Current losing streak | - | 2 | - |
| No win... | 1 | 15 | 3 |
| No draw... | - | 2 | - |
| No lose... | 4 | - | 1 |
Goals

Serie A 2014/2015
Last 10 games

Fiorentina

Home
Away
Global
Average goals scored each match
1.41
1.56
1.49
Average goals conceded each match
1
1.5
1.26
Average goals scored+conceded
2.41
3.06
2.75
Clean sheets
35%
17%
26%
Failed to score
35%
22%
29%
Matches Over 2,5 Goals
41%
61%
51%
Matches Under 2,5 Goals
59%
39%
49%

Home

Global

Scores first (anytime)
8 in 17
47%
⇒ and leads at half-time
6 in 8
75%
⇒ and wins the match
5 in 8
63%

Turnarounds

2 in

6

33%

Parma

Home
Away
Global
Average goals scored each match
0.94
0.71
0.83
Average goals conceded each match
1.39
2.53
1.94
Average goals scored+conceded
2.33
3.24
2.77
Clean sheets
39%
6%
23%
Failed to score
33%
53%
43%
Matches Over 2,5 Goals
39%
59%
49%
Matches Under 2,5 Goals
61%
41%
51%

Away

Global

Scores first (anytime)
2 in 17
12%
⇒ and leads at half-time
0 in 2
0%
⇒ and wins the match
0 in 2
0%

Turnarounds

1 in

14

7%

Goal times on the games
0-15
G.Scor
1
G.Conc
2
16-30
G.Scor
4
G.Conc
31-45
G.Scor
4
G.Conc
1
46-60
G.Scor
2
G.Conc
6
61-75
G.Scor
6
G.Conc
2
76-90
G.Scor
7
G.Conc
6
periods 31-45 and 76-90 also include added time

Goal times on the games
0-15
G.Scor
G.Conc
7
16-30
G.Scor
4
G.Conc
9
31-45
G.Scor
3
G.Conc
9
46-60
G.Scor
G.Conc
4
61-75
G.Scor
4
G.Conc
5
76-90
G.Scor
1
G.Conc
9
periods 31-45 and 76-90 also include added time
Correct score

Serie A 2014/2015
Last 10 games

Fiorentina

Home

Global

Half time Score
0-0
47% (8)
1-0
24% (4)
2-0
12% (2)
0-1
12% (2)
1-1
6% (1)
Total
100% (17)

Full time Score
0-0
18% (3)
1-1
18% (3)
0-1
12% (2)
3-0
12% (2)
3-1
6% (1)
1-3
6% (1)
2-0
6% (1)
2-1
6% (1)
3-2
6% (1)
4-3
6% (1)
0-2
6% (1)
Total
100% (17)

Parma

Away

Global

Half time Score
1-0
29% (5)
3-0
18% (3)
1-1
18% (3)
2-1
12% (2)
0-0
12% (2)
2-0
6% (1)
2-2
6% (1)
Total
100% (17)

Full time Score
1-0
18% (3)
4-0
12% (2)
2-0
12% (2)
3-1
12% (2)
2-2
6% (1)
1-1
6% (1)
4-1
6% (1)
0-0
6% (1)
2-1
6% (1)
7-0
6% (1)
4-2
6% (1)
2-3
6% (1)
Total
100% (17)
NOTE: Data only to the date of this game, exclusive!
Frequently asked questions
How many times have Fiorentina and Parma faced off in the last 3 years?
Fiorentina and Parma have had 5 head-to-heads in the last 3 years for all competitions, which resulted in 1 win for Fiorentina, 3 draws and 1 win for Parma.
👉 Which was the result of the last Fiorentina match? And of Parma?
The last Fiorentina match was for the UEFA Europa League, at home, against Sevilla, and ended in a loss by 0-2. The last Parma match was for the Serie A, at home, against Napoli, and ended in a draw by 2-2.
👉 Which is the recommended bet for the Fiorentina Parma match?
The tip and bet suggestion for the Fiorentina vs Parma match, on 18 May 2015, of the preview written by the editors of Betting Academy Kenya, goes to: Second half Goals - Over 1,5 ⇒ odd 1.61 at bet365.
Serie A - 2014/2015
100%

380 / 380 Games




Home team wins

40%

Draws

31.58%

Away team wins

28.42%

Over 1.5

76.32%

Over 2.5

50.53%

Over 3.5

29.47%

Goals

1024

Goals /match

2.69

Goals /match home

1.5

Goals /match away

1.19

Both teams score

56.32%

Goals after 80'

14.55%
View all