Analysis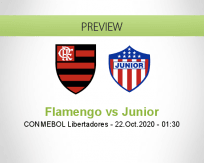 Flamengo vs Junior
Playing at home, the Flamengo team is usually very strong, so it must stand up. Visitors want at least one point in this round, but will have difficulties. We see the hosts as favorites, and we wait for a team going with everything up. We will bet on the triumph of Flamengo at the end of the first half.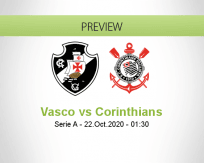 Vasco da Gama vs Corinthians
Vasco has a complicated game ahead, so it's gonna have to play smartly. Visitors want at least a draw, so they should mark strongly. This tends to be a truncated game with a lot of study. We will bet that there will be no more than 2.5 goals in the match.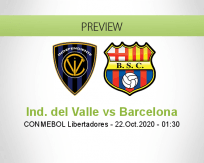 Independiente Valle vs Barcelona
The Independiente del Valle has the advantage of playing at home, so they want to score points. Visitors will try to get ready for their opponent. This tends to be a busy game with good chances of goals. We'll bet that both will swing the nets.
See all previews
Community tips on a contest