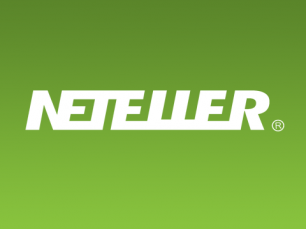 Neteller
eWallet (virtual wallet) and a prepaid MasterCard Net+ you'll be able to make payments and purchases without worrying about security and privacy. You'll have the freedom to spend money where you want, online or in person. Make fast payments with the cheapest commissions possible.
With a
E-Wallets bring you many advantages:
Save money on withdrawal and deposit taxes;
The easiest move your money between bookmakers;
The easiest way to withdraw your money from bookmakers – use your Neteller account to manage your bank with no hassle and no mistakes;
It's easier, cheaper and quicker to spend your betting profits on the outside markets with your Neteller MasterCard.
The Neteller prepaid MasterCard, caller Net+, is one of the cheapest on the market. Only 10€ at emission with no annuities! After that, all your payments with the card are free of charges. Only your withdrawals have costs.
To mark the start of this Neteller + online betting academy partnership, we are offering 25 academy points to whoever opens his/hers Neteller account through our Neteller links/banners.
All you have to do is open your account through the academy, perform 1 payment with your Neteller account, submit your Neteller account number for approval and collect your academy points.
After you start using E-wallets, you won't go back. And maybe you'll even reach Neteller VIP status where you'll get a lot more advantages:
Discounts on deposits and withdrawals;
Guaranteed roof limit raise;
VIP anti-fraud guarantee;
Multi-currency accounts;
Reduced exchange rates;
Dedicated account manager;
Won prizes points;
Cashback (reimbursement) up to 0,5% of the value involved in a transaction.
Overall rating:
4.3
out of 5.0
Create your account here
Note: these welcome promotions are subject to constant change by bookmakers, so it is essential that you inquire the current terms and conditions of each bonus on the bookmaker site. If any information written here is wrong or contrary to your experience, leave a comment or contact us so that we can update it.