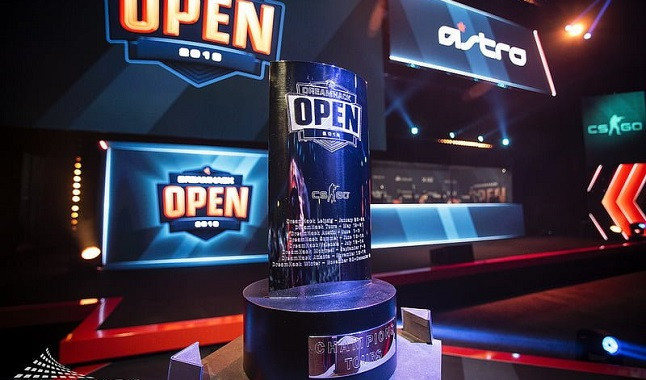 Conquering the South American region, Imperial surpasses Sharks and is champion of DreamHack Open March 2021 SA.
This last Sunday, we had the grand final of the South American region of DreamHack Open 2021. In the featured match, Imperial overcame Sharks and became DreamHack Open March 2021 SA champion by scoring 3x1. The achievement earned Imperial an amount of US $ 16 thousand. In addition to winning the title and the prize, Imperial secured its place at IEM Summer 2021. While there are still no details on the 16 teams that will be present on June 3, Imperial can breathe easy, as it has guaranteed its place for grab a slice of the $ 250,000 from IEM Summer 2021.

The confrontation against Sharks
The first showdown map chosen was "
Mirage
". Here Imperial showed a good start to the game by winning the pistols and the next round. After Sharks' difficulties in advancing, the team managed to win a round while Imperial already had 8 successful rounds, leaving the score 8x1. After managing to score another round, Sharks found themselves being left behind at the end of the first half, finishing 13x2 for Imperial.
Be sure to check out today's matches at the Betting Academy!
On the way back,
Sharks
won the pistol and managed to relieve the tension he was feeling, but it didn't last long. Imperial was in full swing and wanted to secure the first map, and that's what they did. Upon reaching the 15x9 scoreboard,
Sharks
stopped resisting and let its rival win
16x9
.
The second map chosen was "
Train
". Here Imperial started by losing the initial pistol, leaving Sharks with a clear advantage in combat. When approaching the half of the first part, Sharks was winning by the score of 7x3, being reborn from the ashes that had been the first confrontation. Arriving at the end of the first half, Sharks ended the time with
8x7
.
On the second half, the sharks continued to be firm and strict against their rivals and scored four rounds in a row, leaving Imperial behind by 12x7. After some changes in strategy, Imperial managed to enjoy a few rounds, but ended up losing the "
Train
" by
16x12
.
The third chosen confrontation map was "
Dust_2
". Here the choice was made by Sharks, who started the fight smoothly, engaging two rounds in a row. However, Imperial was not willing to deliver the game easily and reached 5x5. All this tension made Sharks lose his hand in the first half and Imperial finished
9x6
.
In the entire second half, Sharks managed to win only one map, while Imperial left the sharks to watch ships, finishing the
DreamHack Open March 2021 South America
by the score of
16x7
.
Bet wherever you are in eSports through the best online bookmakers!
All about the growth of eSports betting.